Workshop tijdens Kick-In op de Universiteit Twente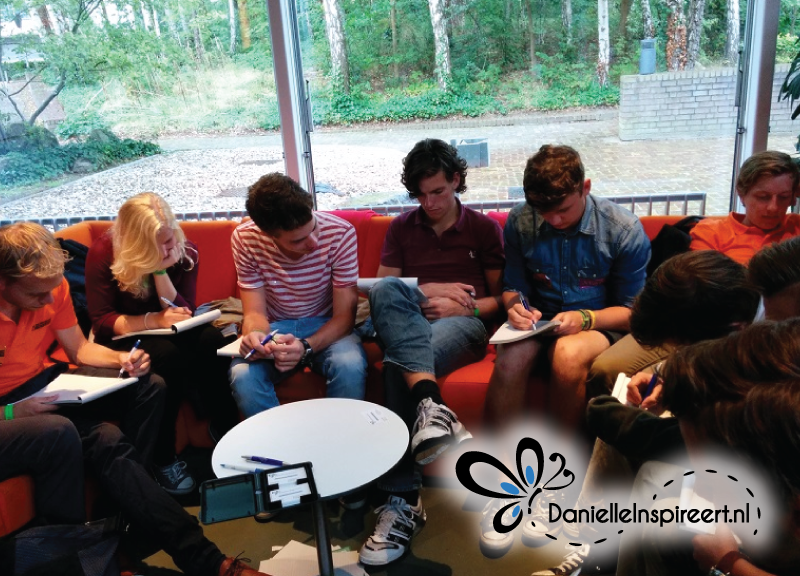 Ik heb op 22 augustus 2014 een gedichtenworkshop gegeven tijdens de Kick-In van de University of Twente. Het thema van de dag was: 'Eye opener'. Ik heb dat gegeven gebruikt als thema voor het schrijven van een gedicht. 'Wat was een eye opener voor jou?' Op deze wijze konden studenten elkaar op een andere manier leren kennen tijdens de introductie. Het was spannend of er genoeg animo zou zijn want de studenten waren niet verplicht deze workshop te volgen. Gelukkig was er veel belangstelling voor en de mooiste gedichten zijn ontstaan. Met veel plezier heb ik deze workshop gegeven.
Als u ook voor uw personeel of studenten een orginele workshop wilt geven neem dan vrijblijvend contact op met mij!